14 reasons why #DeleteFacebook
Over the course of August 2020, I shared why I was leaving Facebook on Facebook. My intent was to set a deadline for exchanging contact information and to raise awareness of the harm Facebook inflicts.
While I am unaware of anyone being convinced by my campaign, I hope more people join me in deleting Facebook. You are free to share and remix these images.
I captioned each image post with:
I'm deleting my Facebook account on September 1, but I'm not unfriending you. Let's exchange contact info here: https://www.jeremiahlee.com/posts/delete-facebook/
Jump to entry: 1, 2, 3, 4, 5, 6, 7, 8, 9, 10, 11, 12, 13, 14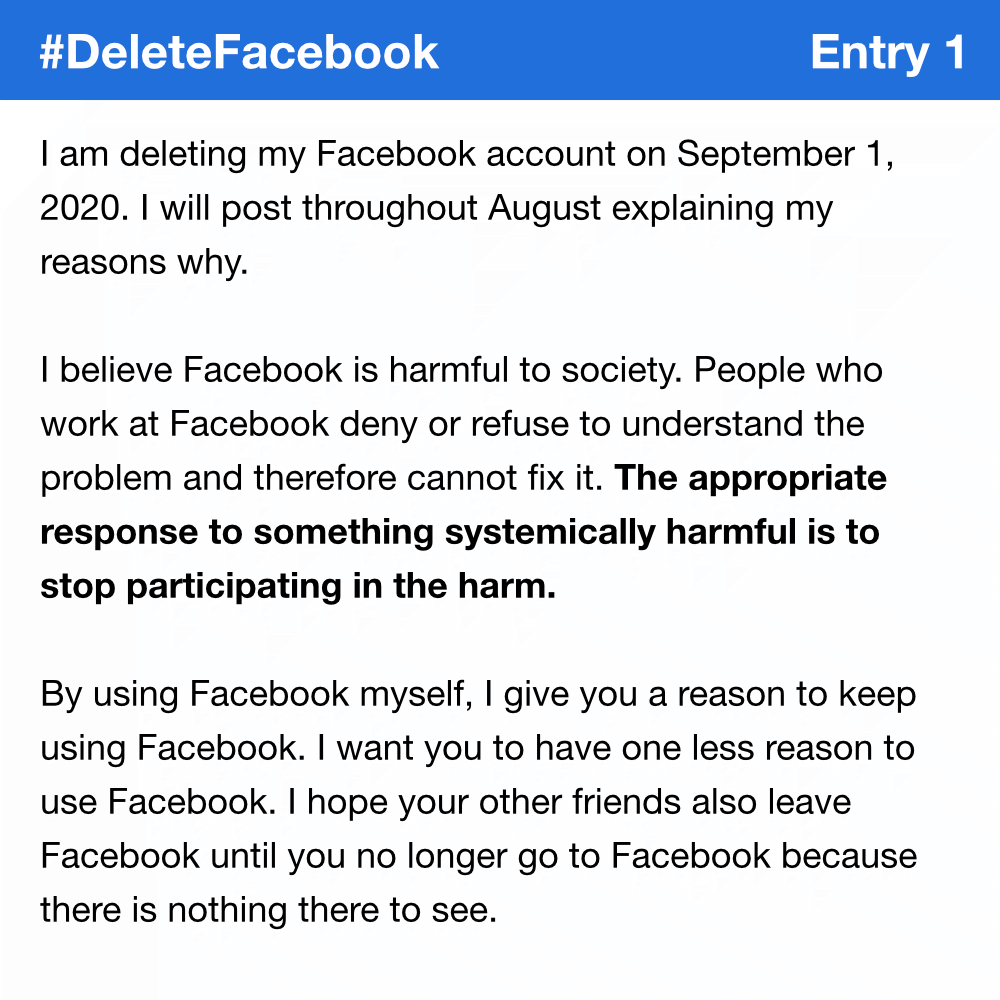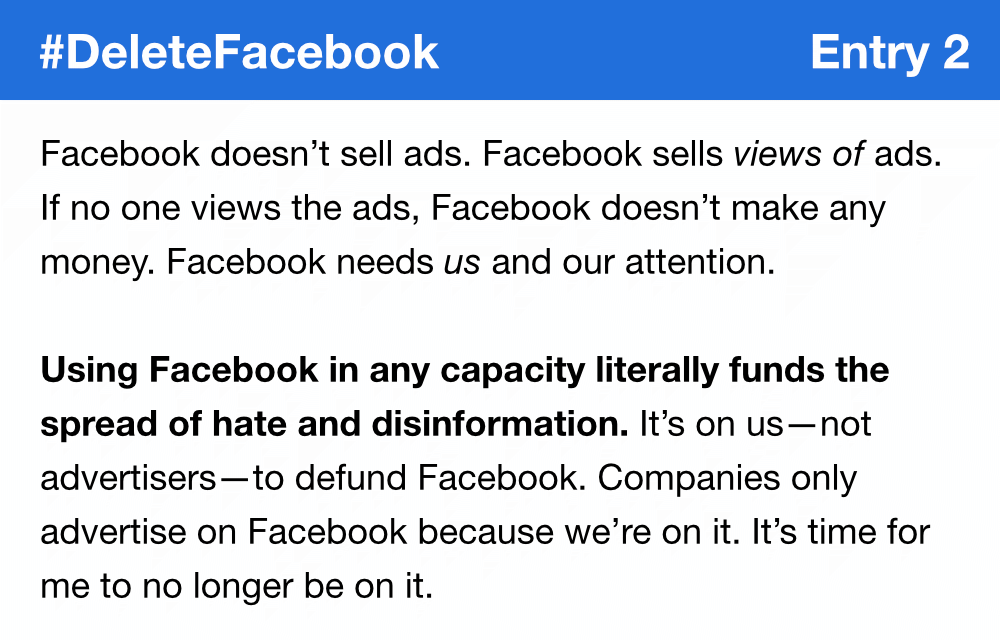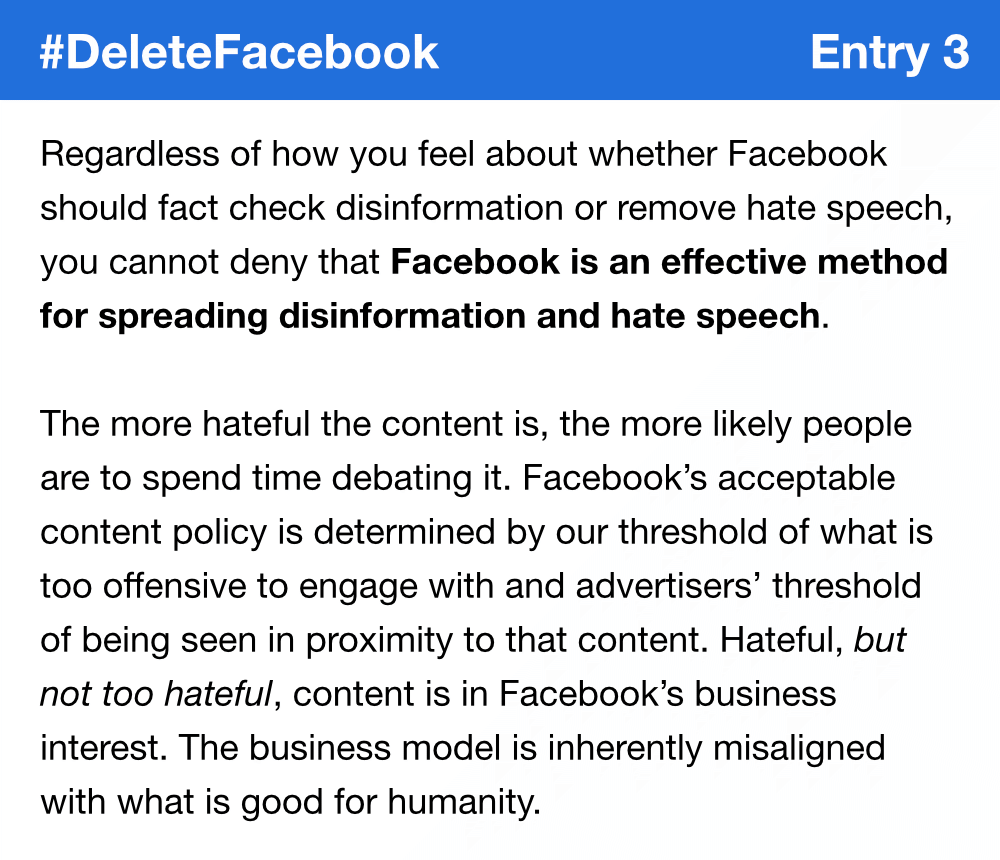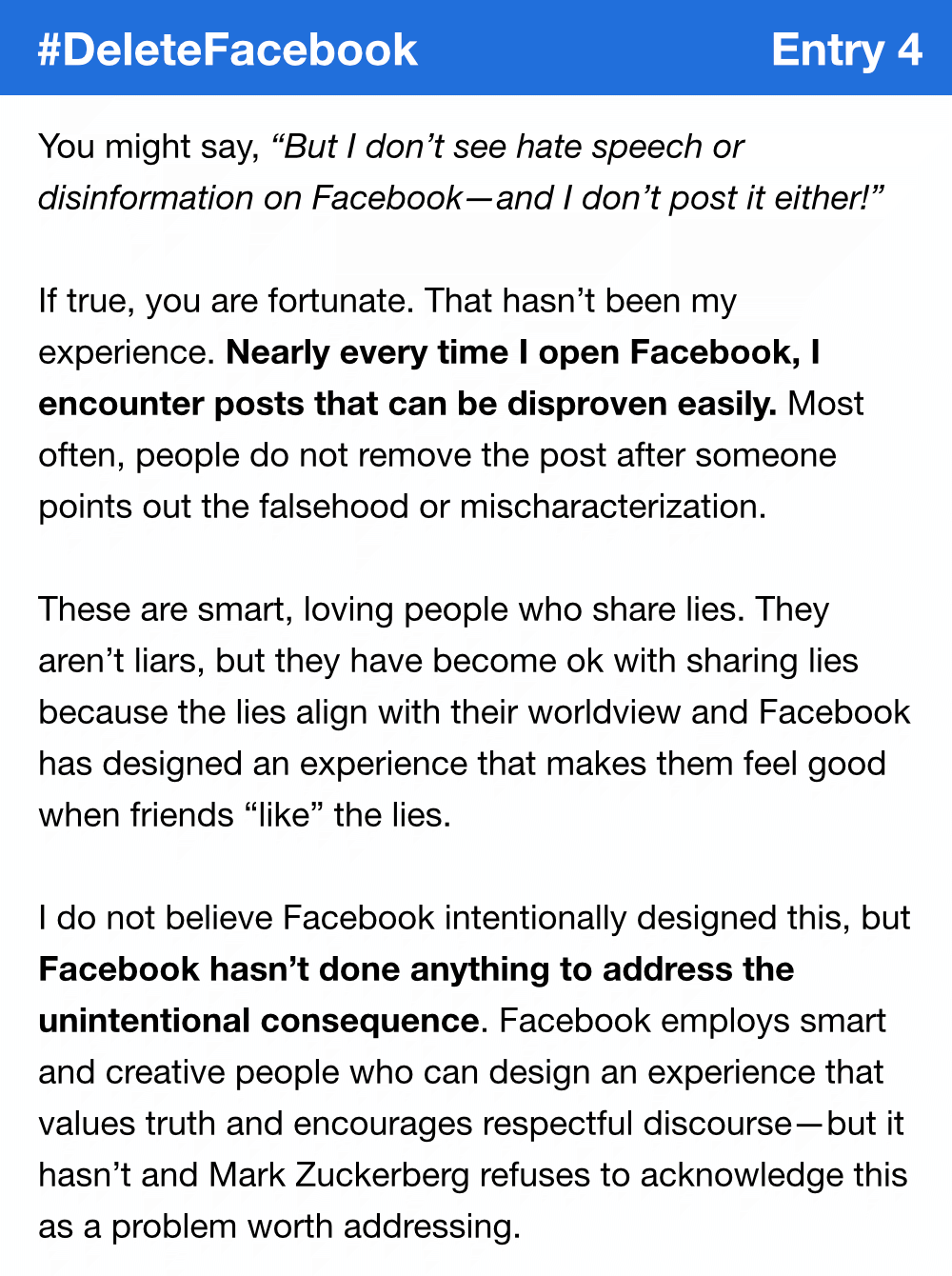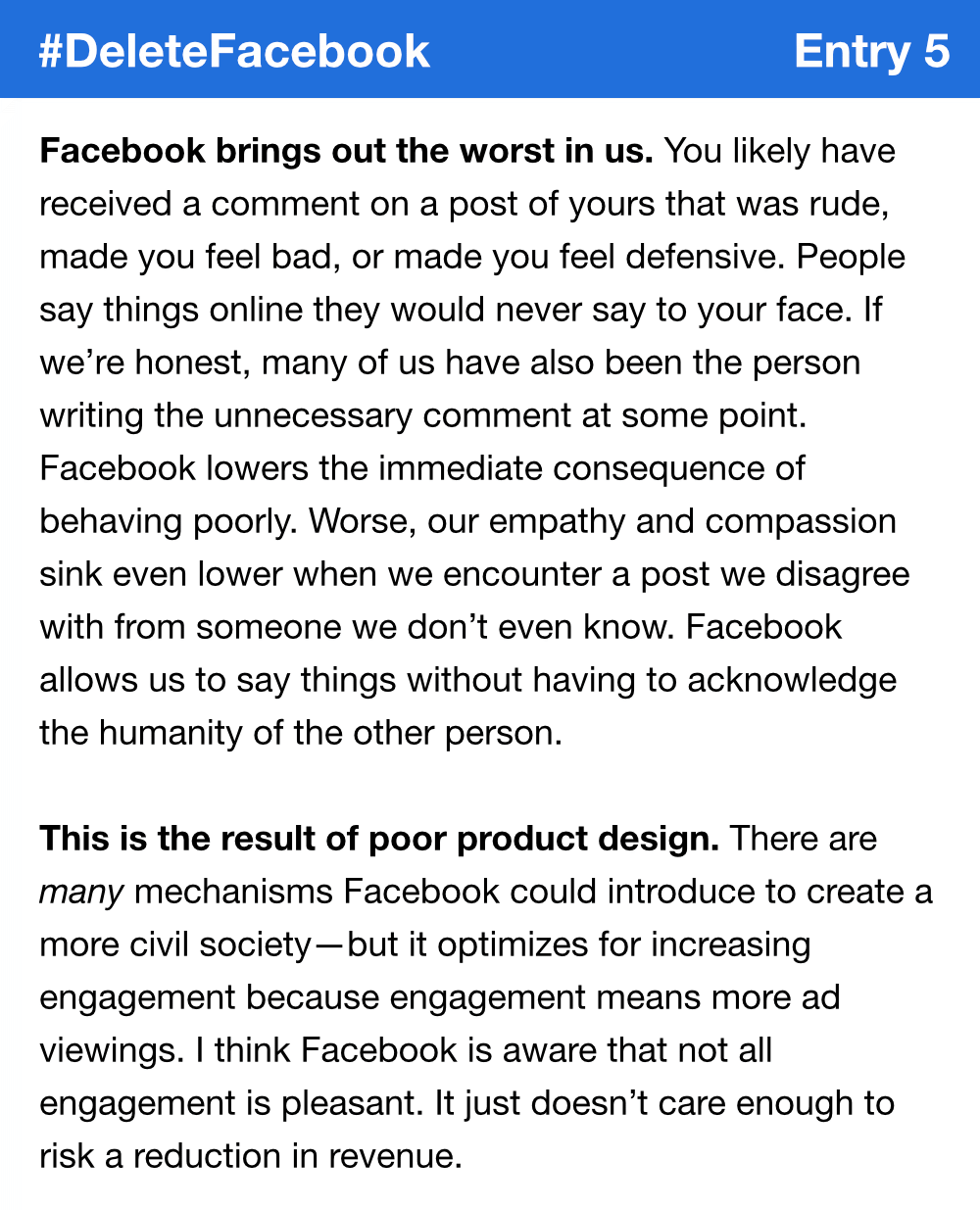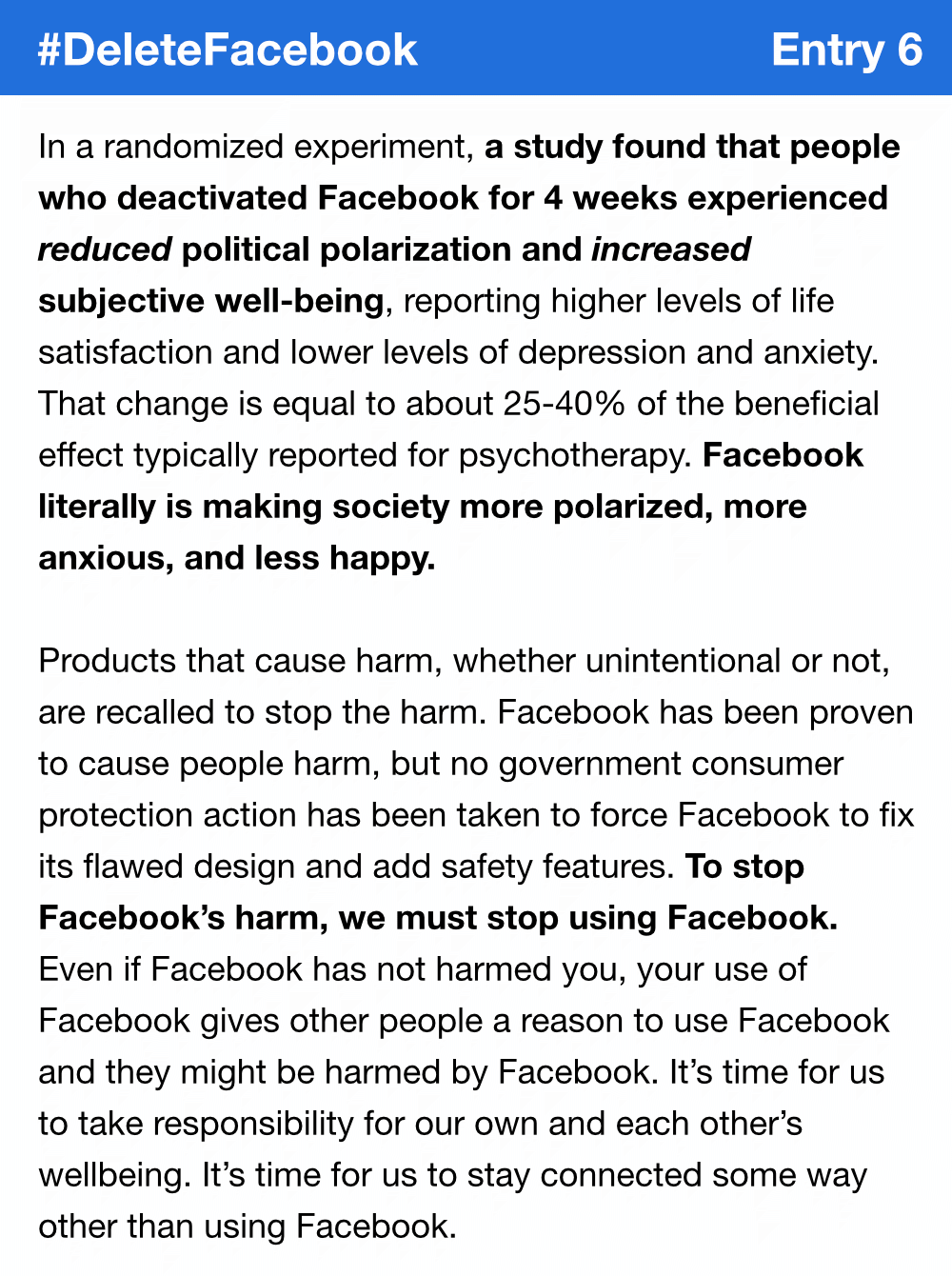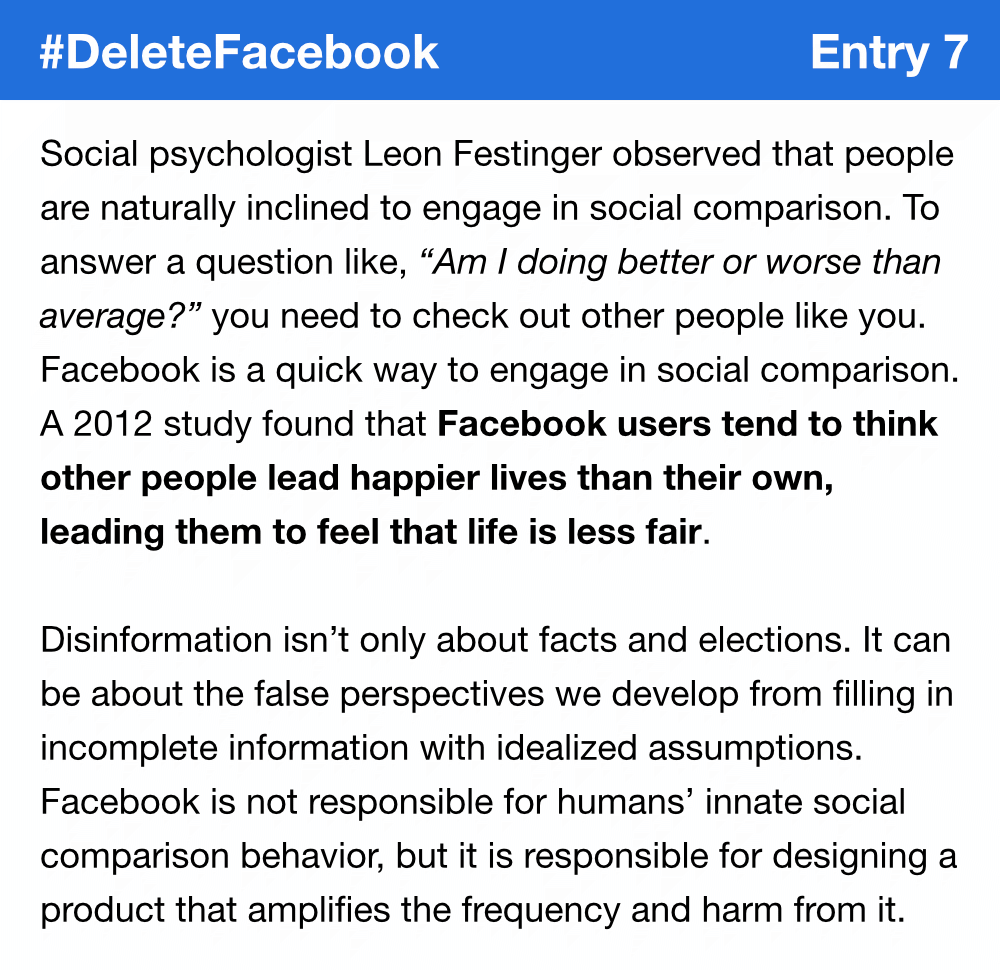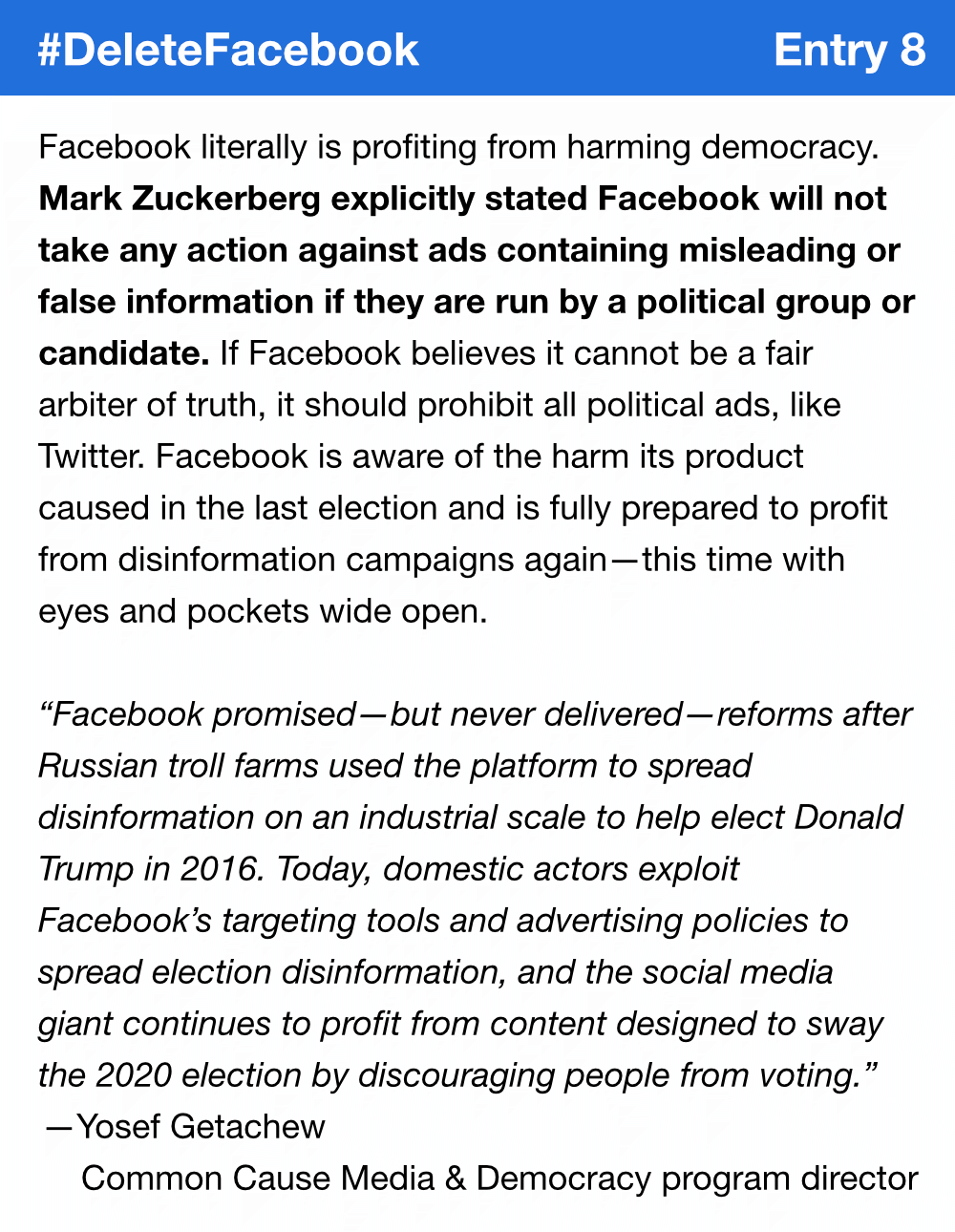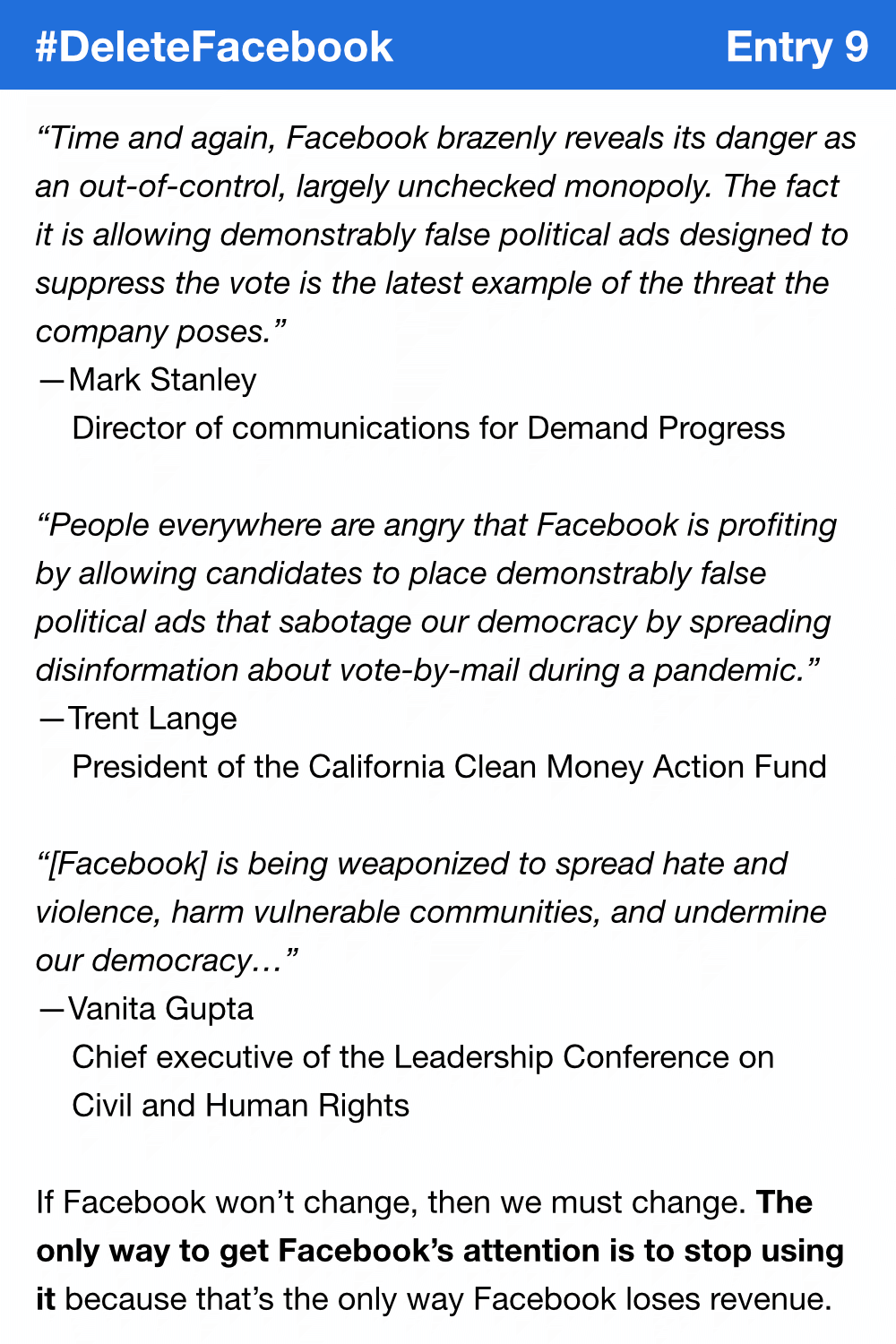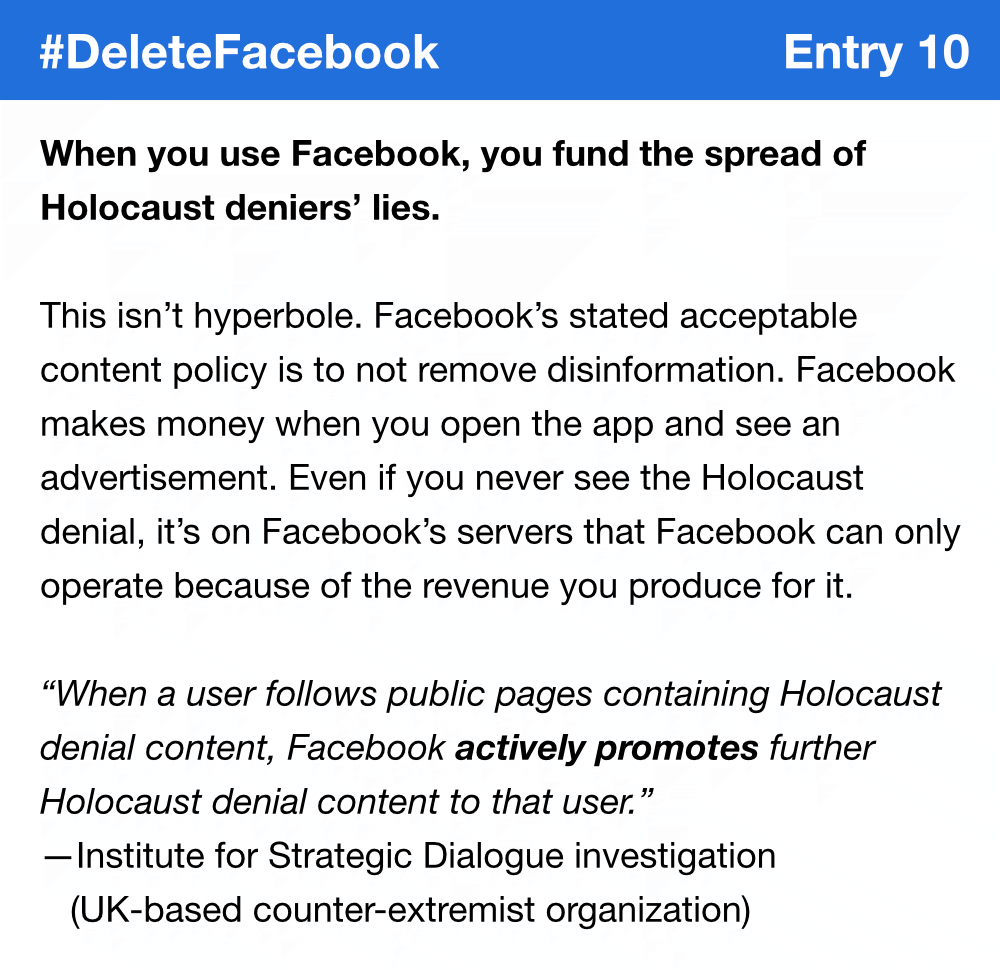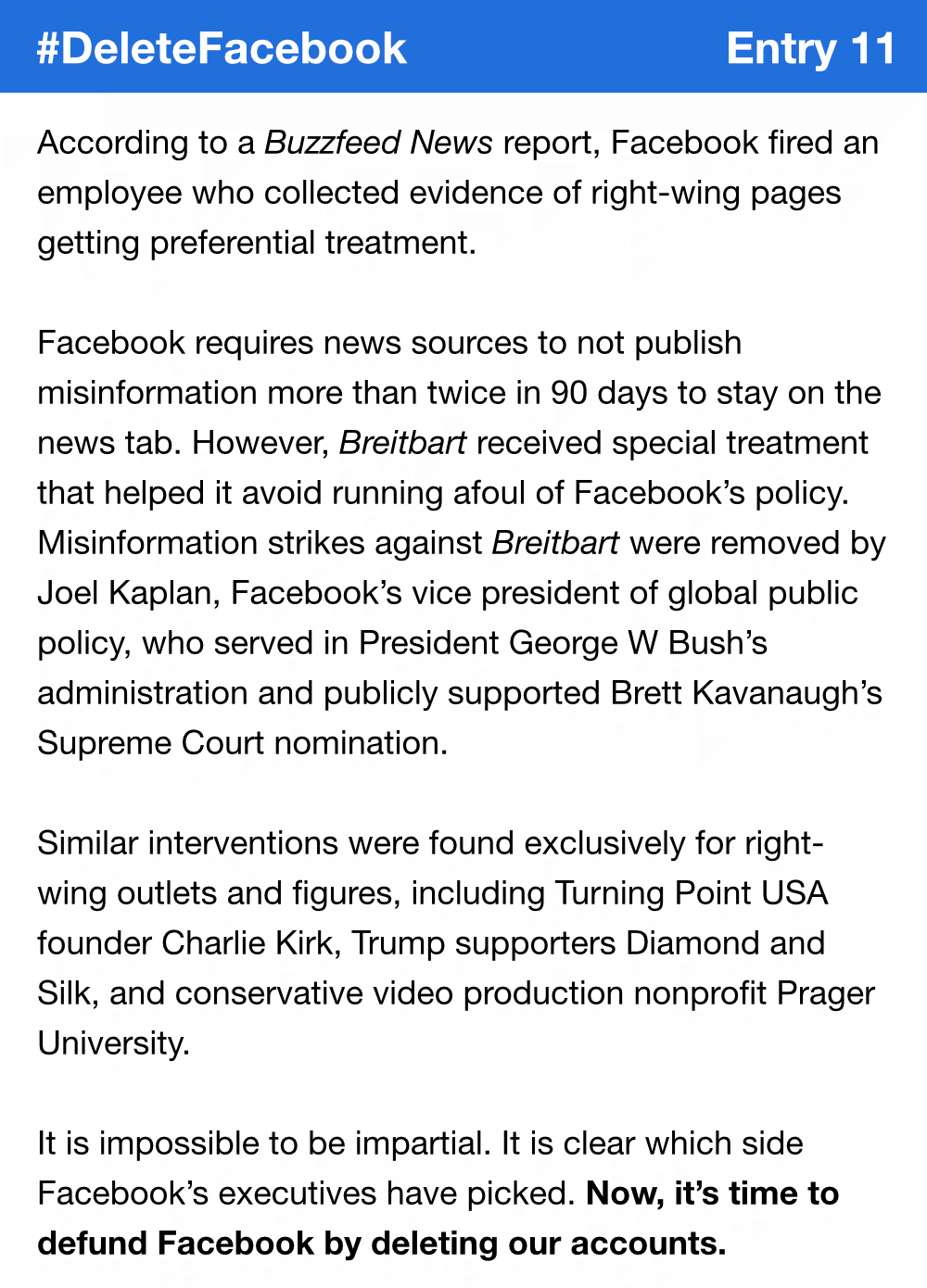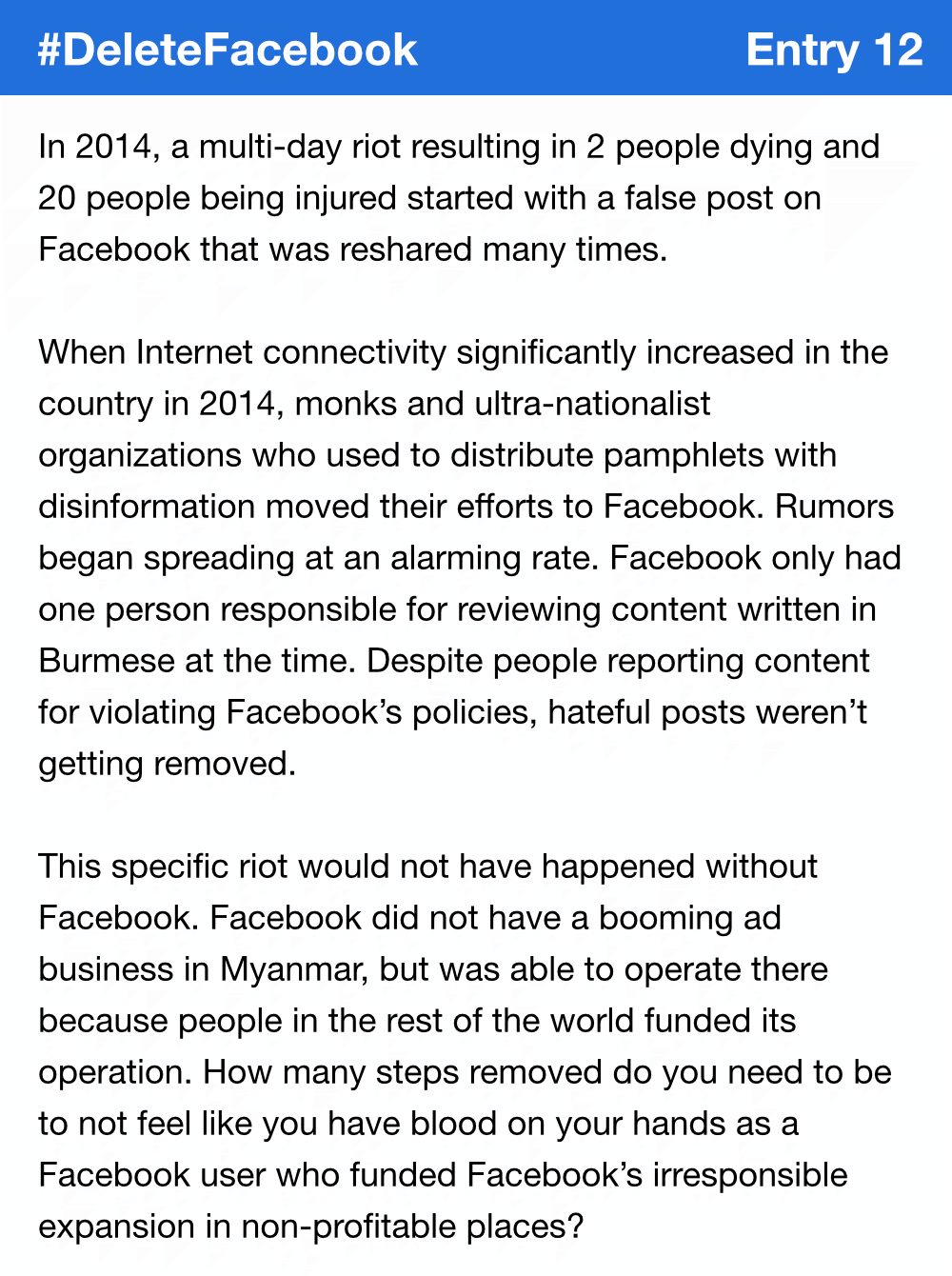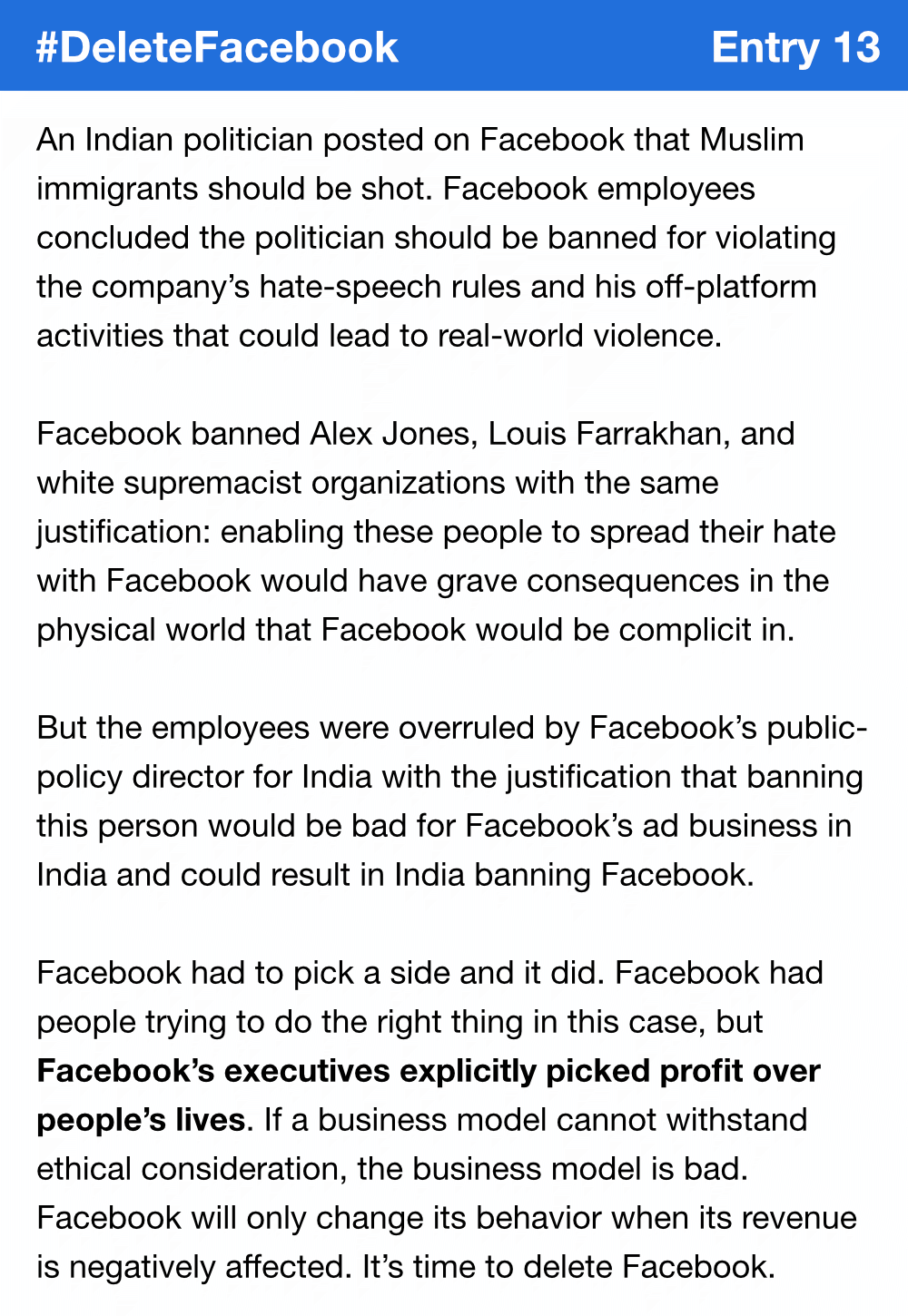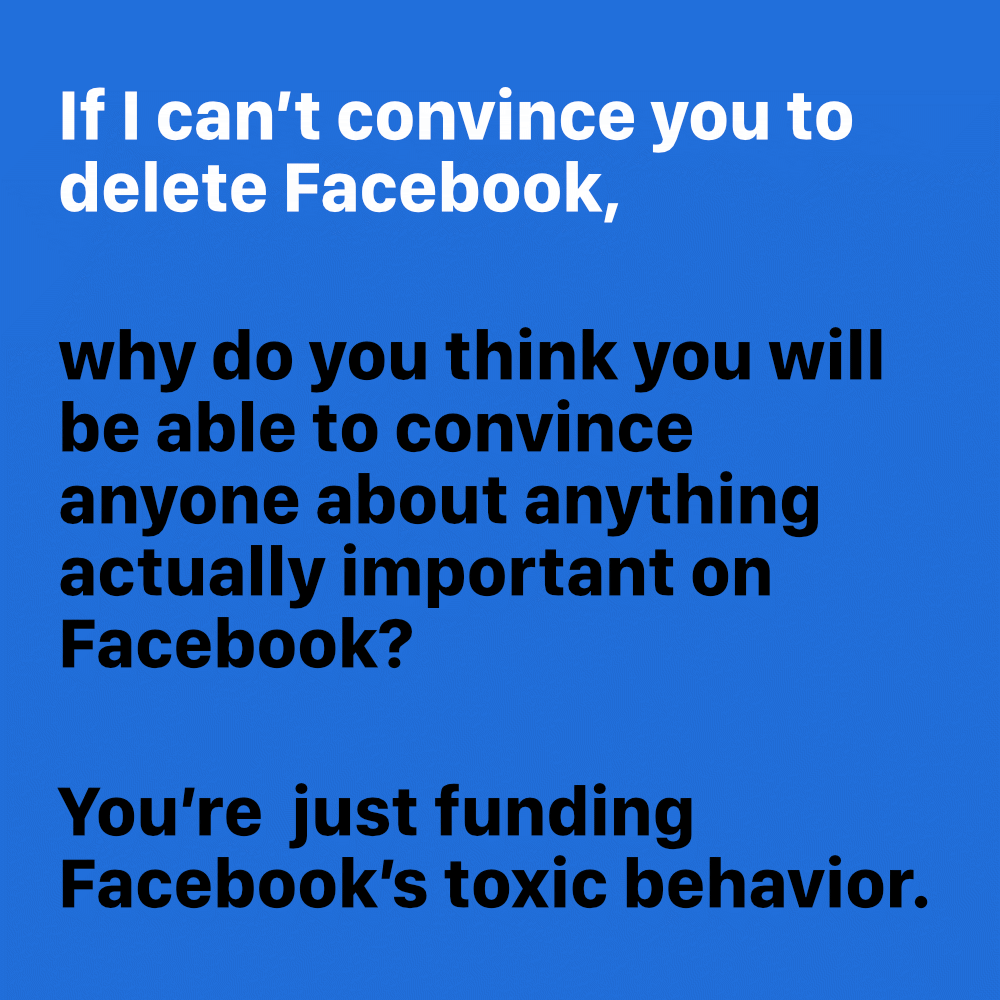 Photo of Mark Zuckerberg © Anthony Quintano. Used under a Creative Commons Attribution 2.0 Generic license.